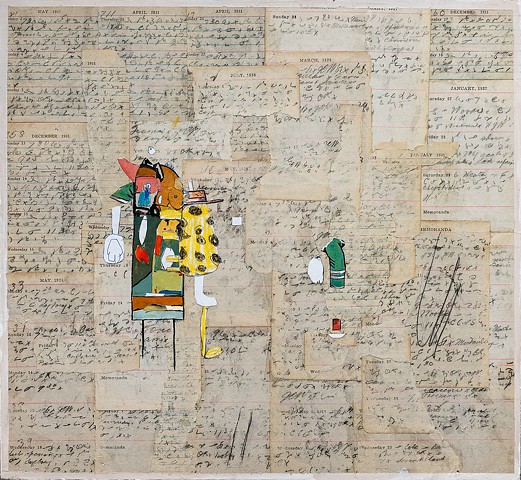 You've reminded me of something I wanted to ask you about.
gouache/ mixed media on wood panel
11.5" x 12.5"


The background are pages from someone's shorthand diary from 1927-1931.
This one started off as a painting which I quickly became uninterested in it, so I covered with found collage, drawings, and such.